Renovation at Kennedy Elementary School
District 81's mission is to ensure success in all areas of development and to provide a child-centered environment. The design team focused every aspect of the renovation toward that goal.
Renovations of the Special Education spaces align with the continuum of services offered in the District. These highly structured environments are tailored to meet the specialized academic and therapeutic learning needs of students. Communication, motor skills, sensory needs, and activities of daily living are all embedded in the learning experience within these newly renovated spaces.
Each learning studio in the newly remodeled 2nd Grade Cohort features
a shared breakout space for independent and collaborative learning,
access to technology,
flexible furniture that enables movement,
generous storage for the supplies STEM projects often require,
and coveted window seats that allow independent learners to read a book or observe the world outside.
Teachers and staff gained access to multiple spaces for professional development.
Moving the lockers from the corridor to the classrooms created a learning environment along circulation paths. These open breakout spaces provide more opportunities for collaborative, group work.
The renovation expanded the innovative "learning corridor". Space is not differentiated between circulation and the media center, instead they blend together and become a functional learning space.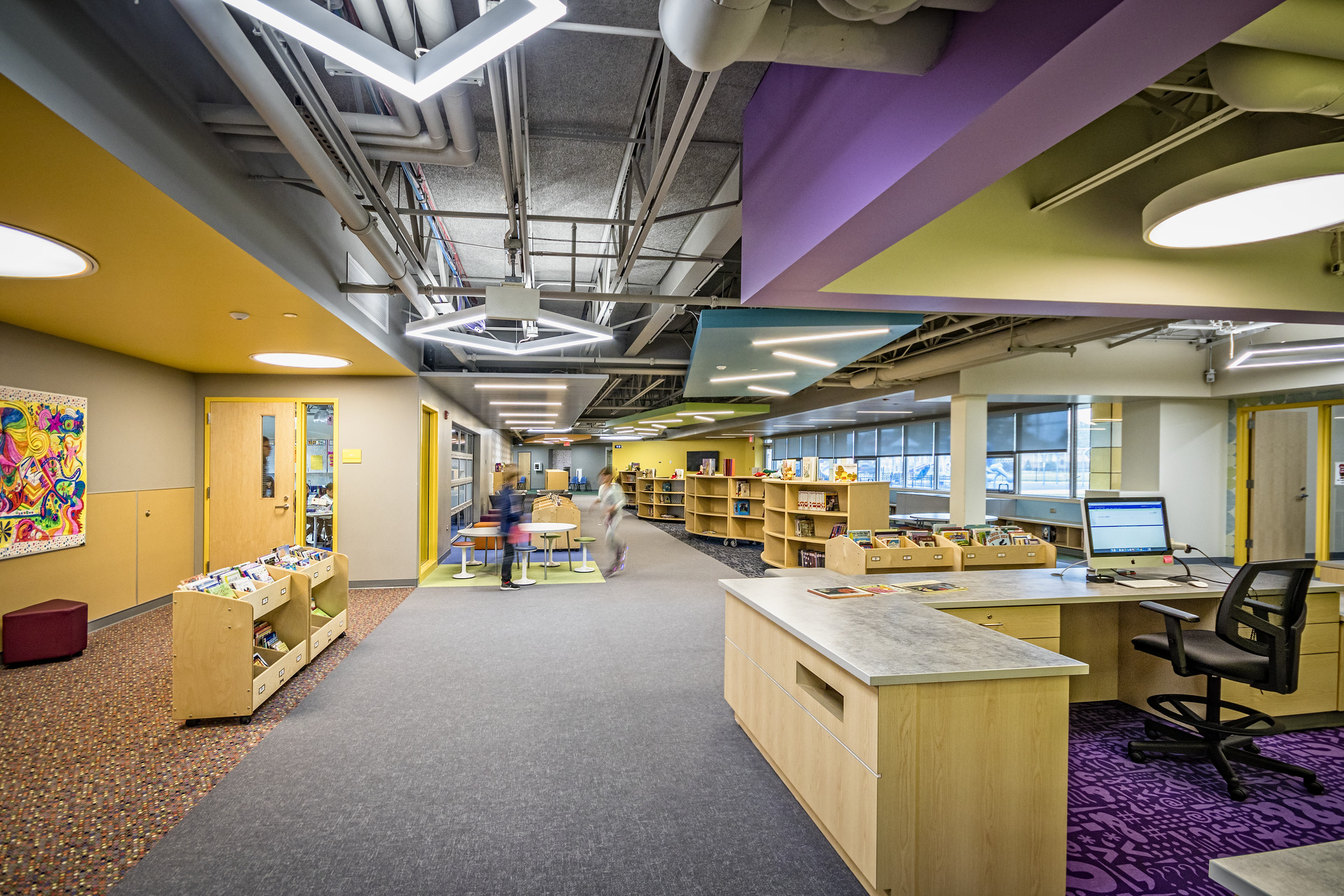 Work at Kennedy Elementary is being completed over multiple phases. All of the projects include:
Other stunning projects for our amazing clients