Welcome to DLA Architects.
We're an architectural design firm specializing in creating spaces that WORK for our Clients.
We love designing spaces that reflect our client's unique brand, personality and mission. To do this, we roll up our sleeves, listen, and learn about what's important to them.
From minor renovations to complicated additions or ground-up new construction, we are here to transform your vision into reality.
What kind of change are you looking for? We'll make it happen.
"The design team is innovative, visionary and have been wonderful to work with as we planned transformative learning spaces for our students."
Kimberly A. Boryszewski, Ed.D.
Superintendent at Schiller Park School District 81
"It is rare to find a firm that has such a passion for their profession. Their intelligent decisions, guidance, organizational ability, and willingness to 'go the distance' with their clients is truly remarkable."
Lynn M. Gibson, Ed.D.
Superintendent at Hononegah Community High School District 207
"The team at DLA is very skilled at taking the time to understand our organization, our needs and what we are trying to accomplish with our facilities."
Matt LaFond
Executive Director at Cantigny Park
"In keeping with DLA's philosophy of 'Form follows Learning', [the team was] very attentive to our thoughts and ideas and created spaces that will endure..."
Mary Bruscato
Board President at Elmwood Park CUSD 401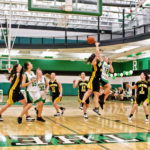 "Working with our architects has given me the opportunity to look beyond my focus on education and challenge my own thinking about how the environment supports the learning process…"
Jennifer Kelsall
Superintendent – Ridgewood High School
"Working with DLA we have found their budgets to be very accurate and the number of change orders almost non-existent. This means I can plan with confidence and I don't have to go back to my Board and explain things."
Josh Aurand
Asst. Supt. for Business & Operations at Harlem Community Consolidated School District 122
"The entire construction process from design to the ribbon cutting ceremony was well organized and calculated."
James Jennings
Assistant Superintendent for Finance & Operations/CSBO at Elmwood Park CUSD 401
"We have found DLA to demonstrate an excellent ability to work with our district in a collaborative relationship throughout the design and construction process. The firm has shown an ability to successfully work with contractors in both construction management and general contracting situations."
Dr. Brian Knutson
past Superintendent at Rich Township High School 227