Maximum Independent Brokerage
Room to Grow
MAXIMUM Independent Brokerage approached DLA Architects with the goal of expanding their offices to accommodate a growing staff and redevelop their work environment with an emphasis on a design that would reflect their corporate image.
A lasting First Impression
The design focused on creating a space that was warm and inviting while conveying the professionalism clients expect from MAXIMUM. The public areas – Main Entry, Reception, and Conference Spaces (one of which needed to be capable of holding full staff meetings) were loaded toward the front end. These spaces were configured to create a blend between public and private creating a spacious and welcoming impression.
Open to Collaborate
The primary office space was reconfigured by relocating private offices and removing divider partitions in order to open the plan from the disjointed and closed existing design.  The goal of the open office design was to create a more collaborative environment incorporating nodal spaces along the primary circulation corridor to encourage small group breakouts.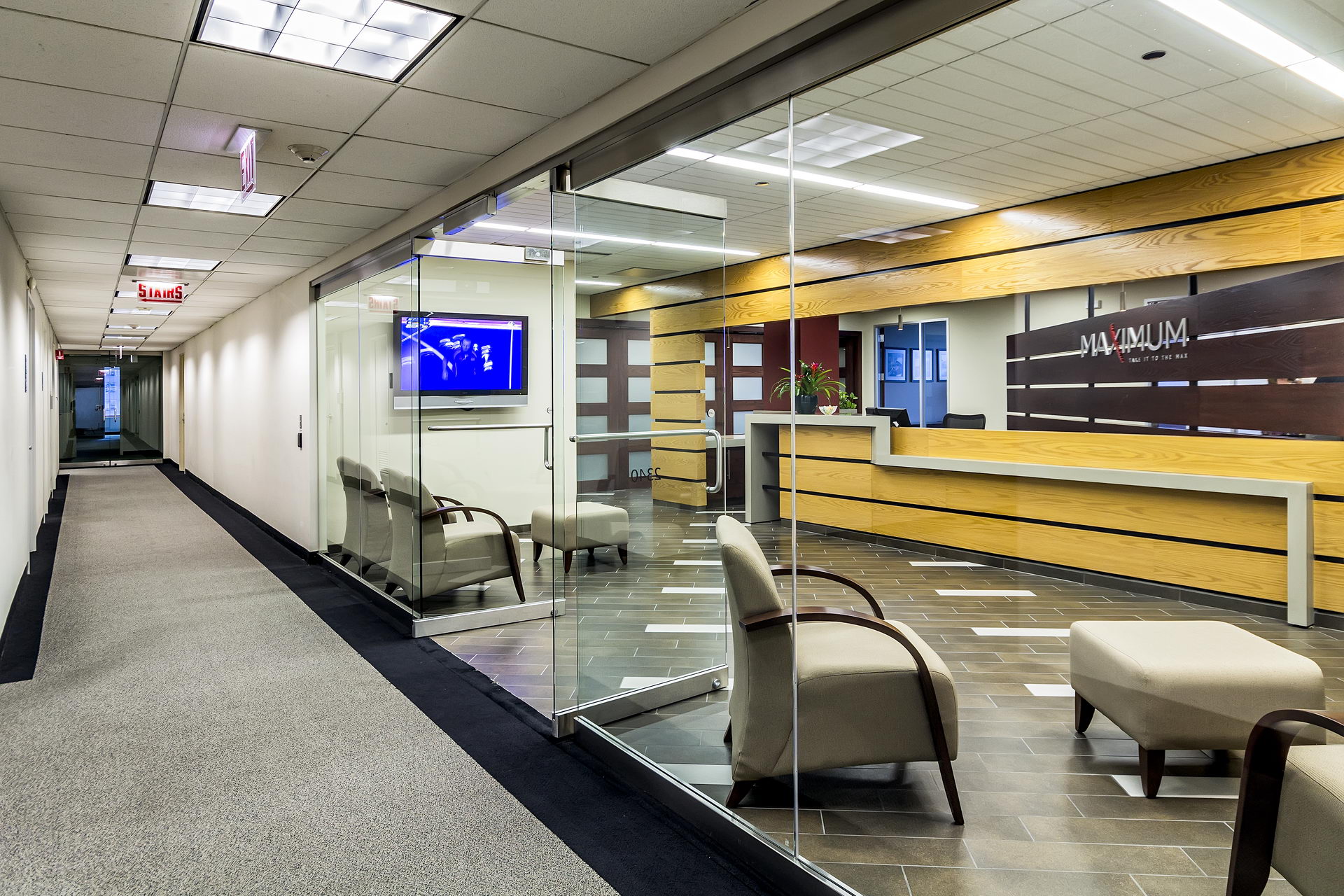 Other stunning projects for our amazing clients