Elgin Community College MPC Building
A Transformation
The challenge in this project was to relocate the college's existing Adult Basic Education Center, Adult Workforce Transition and several other related departments from an off-site location to the main campus. To further complicate matters, the site acquired by the school contained two separate, windowless industrial buildings that would be the new home for the programs. The solution was to link the two buildings with a serpentine addition."
"The Learning Curve"
The theme as the program was developed was the idea of the "Learning Curve"; in keeping with this concept, the two separate, windowless industrial buildings were linked by a serpentine addition.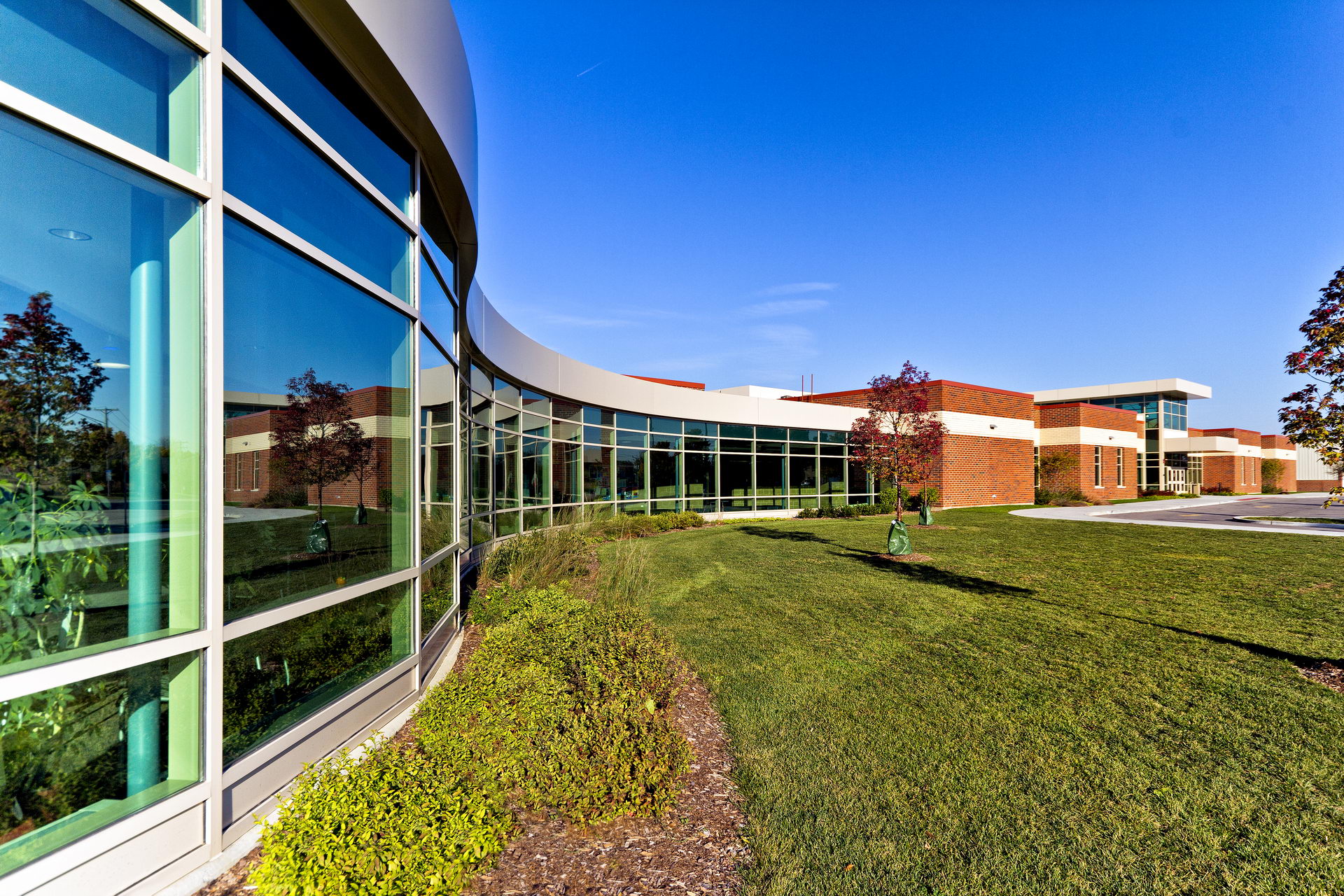 In Comes the Light
Windows were punched into the entire perimeter to flood the interiors with subdued, natural light. The roofs were lifted to introduce clerestories to the interior classrooms and the large study atriums. The bricks on the newly combined buildings were stained to be consistent and an angled addition was added to the south end to create a primary relationship with the main campus.
With the vast expanse of windows, sun shades and overhangs serve the important purpose of shading the building, introducing lifelong cost savings to a campus for lifelong learners. The transformation from dark, industrial warehouse buildings to a naturally lit, functional educational space was successfully accomplished.
A Welcome Reception
An area that formerly housed a garage/service bay is the newly shaped reception area and atrium lobby with raised clerestory flooding the space with light.
Room to Collaborate
Designed specifically with the unique needs of independent adult learners in mind, the building offers a variety of breakout study areas. Because of the hard surfaces throughout, acoustics were addressed with absorptive tile or fabric clouds and textiles, even in the corridors.
Let the Light In
Typically classrooms in the core of the building challenge instructors to keep students motivated, however, here the ceiling was raised to introduce clerestory windows, bringing in natural light and stimulation.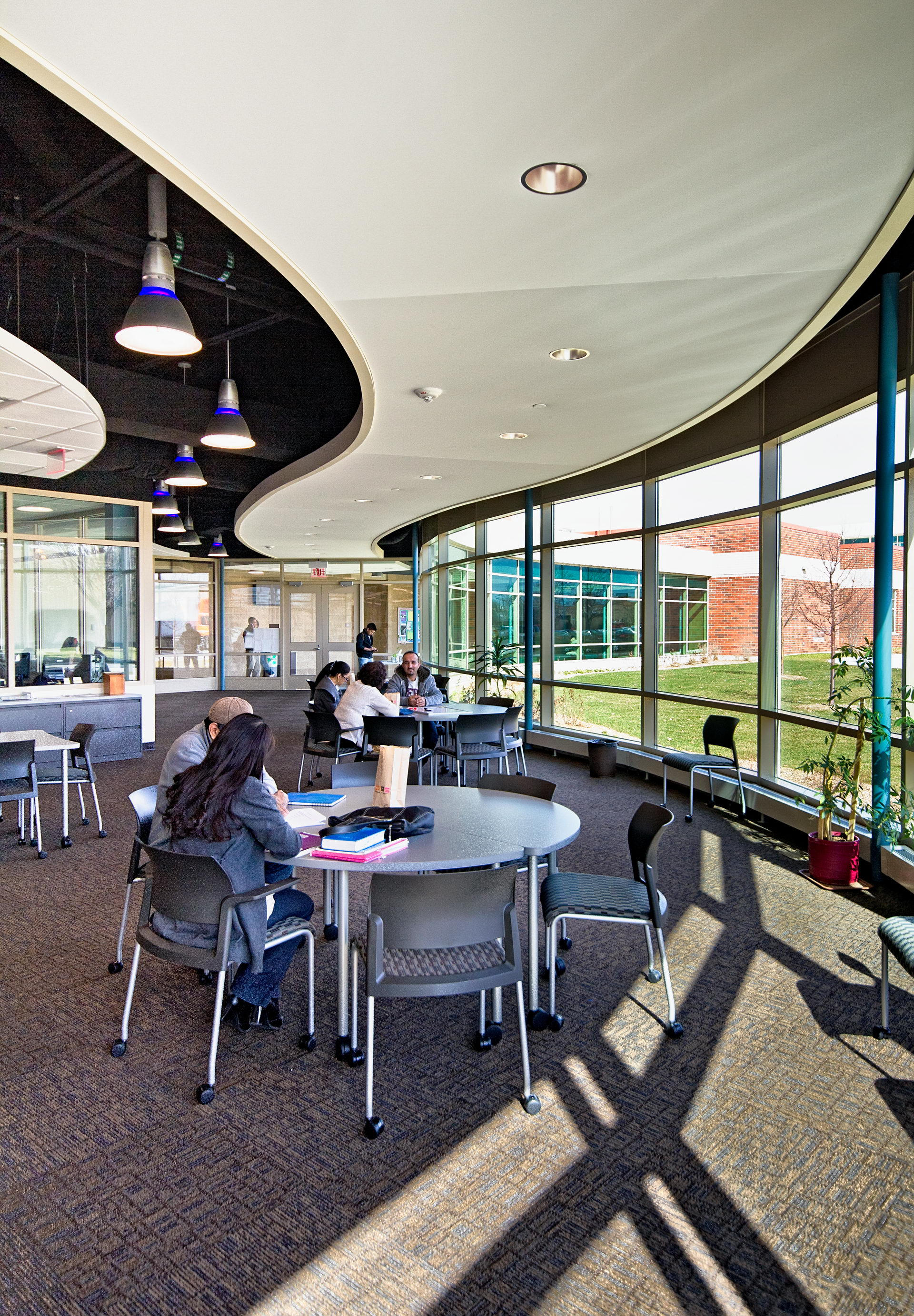 Other stunning projects for our amazing clients