Classroom Additions and Remodeling at Western Springs School District 101
District 101 is a very progressive district, moving further and further into a 21st century education model with each passing school year. Learning is achieved in many formats outside of the traditional classroom including small groups and one-on-on sessions. Additionally, each elementary school offers band, orchestra, choral, fine arts, music and language programs. Due to the lack of space in buildings constructed in the 1940s and 1950s, these activities and the smaller learning sessions described previously typically take place in the building corridors, former storage closets and on carts that travel from classroom to classroom.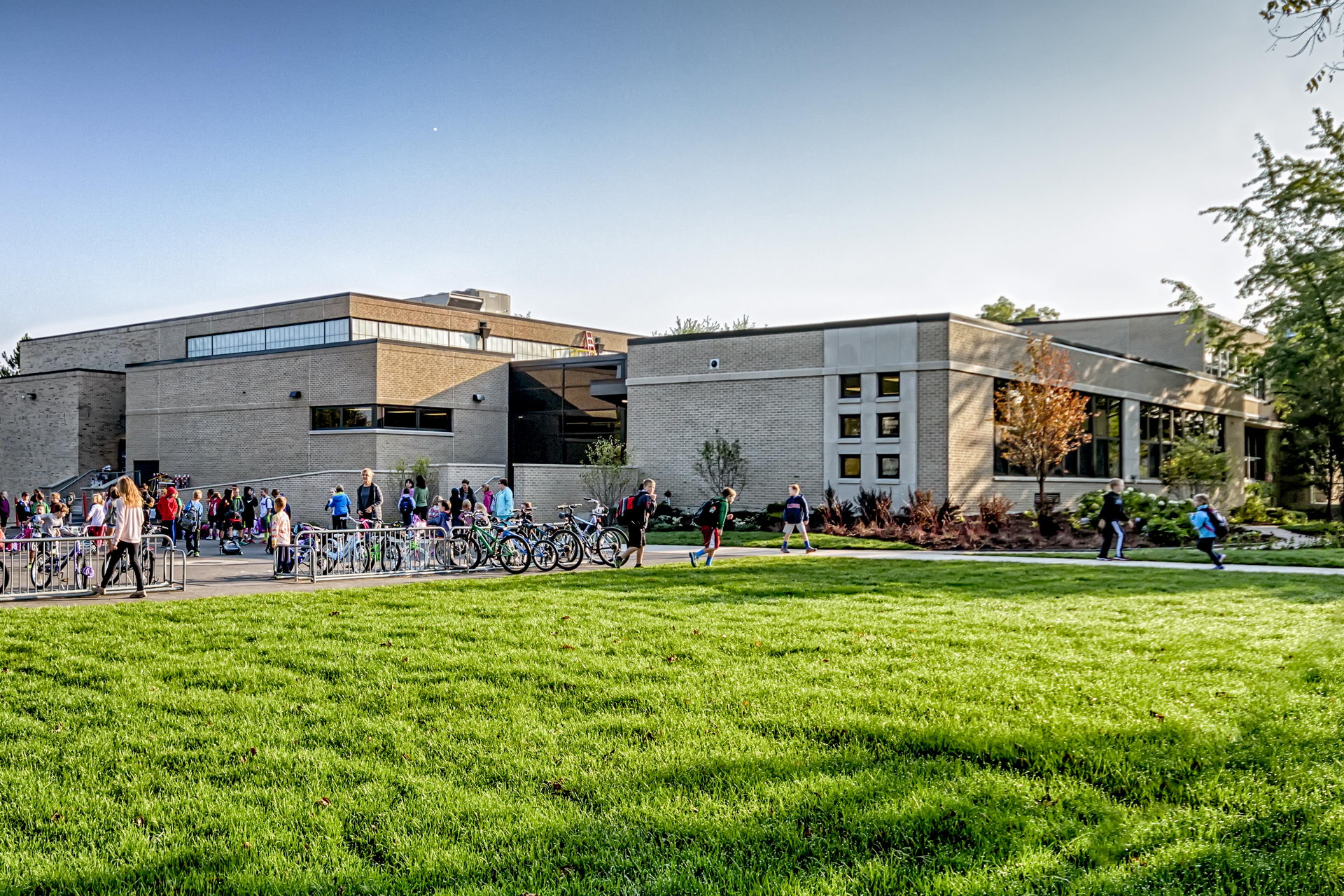 The solution to these issues consists of additions at all four district buildings, including the junior high. Multi-classroom additions were constructed at each elementary school. Select areas of the existing buildings were remodeled to accommodate new uses or expand existing uses. The designs included dedicated spaces for the music and arts programs, dedicated early childhood learning classrooms, a flexible unassigned classroom, offices and resource rooms for language and smaller group learning environments and dedicated breakout spaces in the elementary corridors for learning "outside" the classroom. Almost as important to staff and students was the completion of air conditioning systems for all spaces in each building.
In addition, each building received a signature space that sets its project apart from the rest of the District. The District office, which previously resided at Field Park Elementary moved to McClure Junior High as a self-contained addition to that building. The vacated space at Field Park is used for a new early childhood learning classroom. Forest Hills Elementary received a new library and computer lab as those spaces in their previous form were far smaller than those throughout the rest of the District. John Laidlaw Elementary had the size of its gymnasium doubled as the current gym cannot hold an all-school assembly. This gym expansion also resulted in the construction of a planted courtyard to be used as an outdoor classroom.
Other stunning projects for our amazing clients