Remodeling Project at The Zone
This project involved the phased remodeling of an existing warehouse and office space into a Community Center with multiple open gym areas, party rooms, and support spaces. Our work focused on the Parkour area, common areas, and multiple party/assembly rooms. DLA designed the open space and supplemental support spaces, but River Trails Park District designed and built the actual Parkour equipment. DLA specified a full height glass dasher-board (impact wall) for maximum visibility into the space while protecting occupants and securing the gym.
The design is fun and engaging. There are bright pops of green and blue to compliment River Trails Park District's colors. To add to the energetic atmosphere, River Trails Park District also installed aggressive/athletic wall graphics after construction. Durable finishes were used such as Flotex resilient carpet for party rooms and impact resistant drywall for the Parkour space.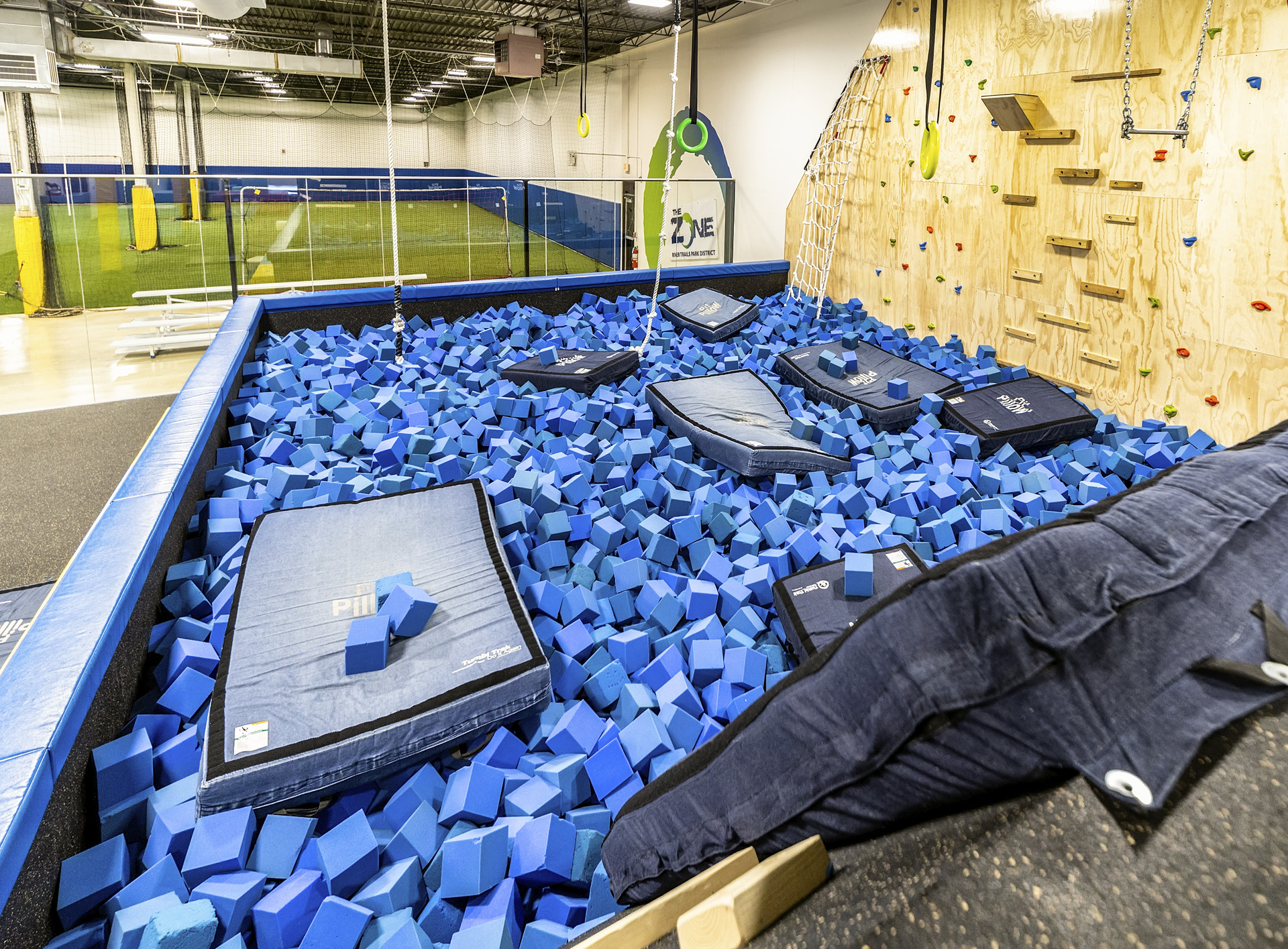 Other stunning projects for our amazing clients