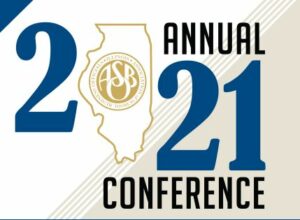 See us at the 2022 Illinois Association of School Business Officials (IASBO) Annual Conference.
We'll be exhibiting in Booth 911, plus you'll have the chance to learn from our experts at these sessions:
Dealing with Supply Chain Issues & Frustrations
Wednesday, May 4 – 8:00am – 9:00am
Seemingly every day school districts are experiencing new supply chain issues, whether it is food for the cafeteria or construction supplies in the middle of a capital project. DLA Principal and Architect Ed Wright will join an experienced panel of professionals as they discuss how to best avoid the pitfalls of supply chain issues and how to alleviate the frustrations of these shortages.
Lessons Learned from Construction Projects
Wednesday, May 4th from 10:20 am – 11:20 am
Do you know what to watch for when executing a construction project? Gain some insights from a panel including DLA President Carrie Matlock, a construction manager, and business managers as well as a legal perspective.
Educating the Board to Act on Construction Claims
Thursday, May 5th from 2:30 pm – 3:30 pm
Carrie Matlock will be part of a panel discussion on strategies to educate and prepare the school board to act on construction claims. Gain a roadmap that will prepare your board to act decisively on claims and other matters, leading to favorable results.
Outdoor Learning Environments
Thursday, May 5th from 2:30 pm – 3:30 pm
Learn the benefits and techniques of incorporating nature into outdoor learning environments. DLA Associate Principal and Architect Brian Scully will be a part of this panel sharing insights from case studies of local outdoor learning spaces.