After more than a year of the unexpected, it's exciting to participate in the Illinois ASBO Annual Conference. It will certainly look different this year, but there are still many opportunities for professional development and networking. We look forward to taking part.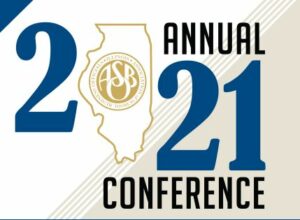 Learn from our experts at these sessions:
Combating Short Construction Schedules
Wednesday, June 9 – 9:00am – 10:00am
Principal and Architect Ed Wright will join an experienced panel of professionals including a construction manager and a school Facilities and Operations Director to discuss an all-too-common school construction challenge.
Summers seem to be getting shorter and shorter, placing stress on the already tight construction schedules required to limit disruption and to get kids back in school. These challenges are exacerbated by Covid-19. Explore strategies to combat the challenges of tight construction schedules and ways to help set up your district's for success.
Women in Leadership; Bossy or Bold? Excitable or Enthusiastic? Indecisive or Inspirational?
Wednesday, June 9 – 2:45-3:45pm
DLA president Carrie Matlock will join a panel of school business officials for a candid discussion on the challenges that female leaders face and strategies to navigate gender expectations and bias in leadership roles.
Defending Construction Claims Against Your District
Thursday, June 10 – 3:45pm – 4:45pm
Construction claims against school districts are becoming more common – seeking more money and time to complete your project. A panel of experienced school construction professionals, including our own Carrie Matlock, will provide practical advice on how to defeat these claims.
Recycling: Beyond the Blue Bin
Thursday, June 10 – 3:45pm – 4:45pm
A real commitment to recycling goes beyond the blue bin next to your desk. Learn how districts are looking at all of their operations to reduce their footprint and reinforce their sustainability efforts towards greener communities.
Associate Principal and Architect Brian Scully will join Kay McKeen from SCARCE to talk about recycling and sustainability in everyday operation. A School Assistant Superintendent will discuss what this looks like in a real-life implementation.